Speedriding in France
Speedriding: the best adrenaline value for money on the market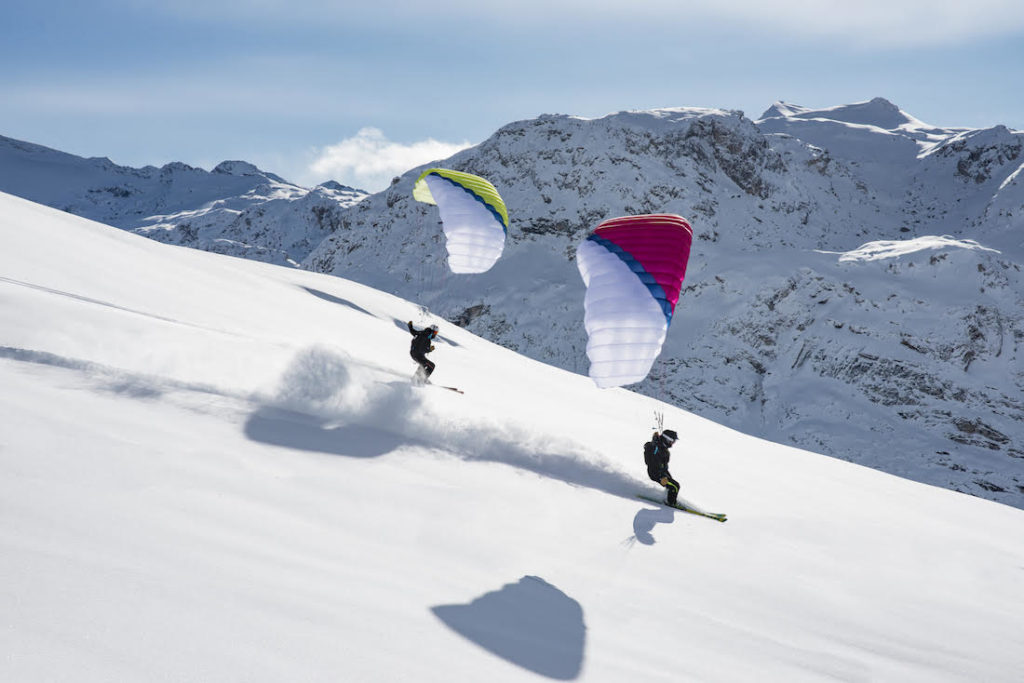 Speedriding is a new sport, here is it's history: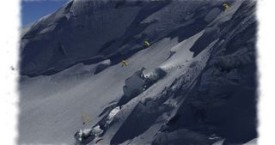 In 2000, Valéry Montant had the idea to fly smaller canopies, to go faster, in order to enlarge the flying possibilities.
In 2001, in Valfrejus, the skydiver's Frédéric Fugen, Benjamin Reffet and Frank Coupat take to the slopes with skis and a small skydiving canopy.
They flew and gracefully touch the snow with their skis.
Next, in 2003, a few paragliders jumped onboard to improve the equipment as well as start to organize and codify the practice.
Among them: Fred FUGEN, Antoine MONTANT, David EYRAUD and Frank COUPAT, founder of ATAKA speedriding school.
They are at the originals of Speedriding: Now we're gonna ride, but ride faster! The mountain becomes one big snow park. We play with the elements.
Speedriding is freeriding in 3 dimensions, with a caring angel above your head.

In France, the best place to learn is Valfrejus.
Less than a four hour train ride from Paris or easily accessible by the high way. This small and quiet, family friendly resort is in the heart of four National Parks. It is the perfect place to learn and improve speedriding.
It is one of the three best free riding ski spots in France!
With it's quarters at the base of the riding face, ATAKA school, managed by Frank COUPAT, David EYRAUD, Yoan CASTAGNOLI and Fred FUGEN, all skydivers and qualified paragliding and speedriding instructors welcome you. The school has a wide range of canopies from 8 to 15 sqm.
The harnesses are specific for speedriding, they are light, well balanced and equipped with back protection and a double RECCO avalanche rescue system.
The students are always assisted by radio guidance, with an earphone which guaranties the highest level of safety while offering the most comfortable learning experience.[/two_thirds_last]
Contact the school: 06 62 10 54 07 or 04 79 56 61 76

All resorts do not authorize speed riding on their skiable domain.
Val Fréjus is the first resort to welcome and to encourage this new discipline.

There aren't many ski resorts allowing speedriding. The world's first speedriders have been welcomed and encouraged by Valfrejus Ski Resort.

Speedriding terrain is only off-piste .

The speedrider should feel comfortable on skis.
Speedriding is an easily accessible and distinct sport!
Youngest rider: 8 years old:
TOTO, confirmed black level and motor glider French champion.
Oldest rider: 86 years old!
Pierrot (green level obtained in 2010, blue level in 2012 and brown level obtained in 2014).